Indexing Capital Gains Basis for Inflation
Dear Mr. President,
The Florida Chamber of Commerce strongly supports a pro-growth tax agenda and Florida's businesses, families and economy have benefited from the monumental reforms in the Tax Cuts and Jobs Act of 2017. As you continue to build on these successes, I urge you to act within your executive authority to index capital gains for inflation.
Indexing capital gains for inflation ensures that taxes are only paid on the value of the real gain. Capital assets, such as stock or real estate, are generally held for long periods of time and over time the value of that asset grows. Inflation during this period makes up a portion of that gain, creating a phantom gain where the value increases but the spending power related to that asset does not.
Indexing to inflation is not a new tax policy and other portions of the federal income tax are already indexed for inflation. Indexing capital gains for inflation would encourage economic growth and could lead to additional capital investment in real estate and the financial markets. It would also result in additional spending power in the form of lower, or more accurate, taxes on the gain.
In Florida alone, nearly 1.5 million households had a capital gains filing on their income tax return and over 60 percent of these households made less than $100,000 annually. The impact of a capital gains tax is significant to middle-class Floridians and Americans, as well as the job creators that continue to make our state and national economies grow. You have the opportunity to lower that burden.
Under your leadership, the most significant tax reform in over three decades has already occurred and the United States economy has soared to new heights. Indexing of capital gains is not only smart public policy, but a chance to inject additional growth into the economy and further your legacy as President. It is within your authority to index capital gains, and we encourage you to direct the Department of Treasury to move forward on adopting these new changes to the tax code.
Sincerely,
David A. Hart
Executive Vice President
Florida Chamber of Commerce
Q&A: Protecting Florida's Beaches, Our Tourism Economy and Military Operations
Q: What coastal protections does Florida currently have regarding offshore energy production?

A: Until January 2022, offshore oil and gas drilling is prohibited by federal law from taking place east of the Military Mission Line or within 125 miles of Florida's Gulf Coast. Oil and gas drilling are prohibited by state law from taking place within 3 nautical miles of Florida's Atlantic Coast and the Florida Straits. In 2018, Florida residents voted to implement a constitutional amendment that would prohibit any oil and gas development in all state waters.
Q: How does the 2018 voter approved constitutional ballot measure impact oil and gas development in Florida waters?

A: In 2018, Florida voters approved a prohibition of exploration and extraction of oil or natural gas beneath all state waters that lie between the mean high-water line and the outermost boundaries of the state's territorial seas. The constitutional prohibition does not apply to the transportation of oil and gas, nor does it prohibit extraction outside of Florida's state boundaries. This is an important distinction because not all the coastal water visible from Florida's shore is Florida's to regulate. Much of it is under federal protection and purview.
Q: Is it true that starting in 2022, the state of Florida will only have the ability to restrict offshore energy development in its own waters?

A: The current federal moratorium on oil and gas development off of Florida's Gulf Coast will expire in June 2022. Unless a new agreement is reached or law enacted, Florida will only be able to restrict energy development to Florida waters. That is why the Florida Chamber is insisting on an agreement.
Protecting Florida's Tourism:
Q: How far out in the Gulf of Mexico and the Atlantic Ocean do Florida state waters reach?

A: Florida state waters extend from the shore to at least 3 nautical miles out in the Atlantic and from the shore to 9 nautical miles out in the Gulf of Mexico.
Q: How far into the waters off Florida's beaches can you see?

A: If you're standing on the average Florida beach, you can see a little over 3 miles out into the ocean. If you're on the 10th floor of a Florida beachfront hotel, you can generally see about 15 miles out. If you're on a balcony at Miami's 85-story Panorama Tower (Florida's tallest building), you can see about 38 miles out into the ocean.
Q: What is tourism's economic impact on Florida's economy?

A: Florida's world-class, tourism-based economy supports 1.4 million jobs and brings more than $90 billion to Florida each year. Last year more than 124.6 million people visited Florida, and an additional 50 million will visit us annually in future years.
Protecting Florida's Military:
Q: How does the United States military utilize Florida's waters?

A: Missions utilizing the Eastern Gulf of Mexico include research activity, technology demonstrations, air-to-air and air-to-ground (surface) missile testing (including the use of drone targets), combat surface ship qualification trials, mine warfare testing and training, and explosive ordnance disposal training.
Q: Who oversees Florida's military operations? Do the Department of Defense, and the Department of Interior (the federal agency which oversees offshore energy development) coordinate to ensure that military training is not impaired?

A: The U.S. Department of Defense and U.S. Department of Interior coordinate and have established strict safety standards under a 1983 memorandum of agreement, which ensures that the military's critical missions are not impaired by commercial or recreational activities. These standards have been successfully protecting both military operations and civilian activity in federal waters for decades.
Q: How big of an economic impact does the military play in Florida's economy?

A: The military and defense sectors contribute $84.9 billion annually to Florida's economy.
What Other States are Doing:
Q: How are Florida's neighboring states reacting to offshore energy production?

A: The economies of Texas, Louisiana, Mississippi and Alabama are strongly tied to the jobs directly and indirectly created by the offshore energy industry. These states have seen offshore development off their coast for more than 60 years. Additionally, these states receive a portion of federal revenue from the proceeds of offshore lease sales. Louisiana received a total of $94.7 million in funding in 2018, while Texas, Mississippi and Alabama received $57.9 million, $31.7 million and $30.6 million respectively.
To learn more, read Florida is Special. Let's Keep it That Way, or contact David Hart at dhart@flchamber.com.
Florida Chamber Urges Congress to Ratify Mexico/Canada Trade Agreement
Florida Politics, May 10, 2019
Florida has never been better positioned to take advantage of the opportunities that improved access can bring.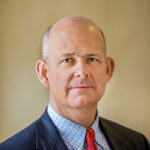 International trade is in the news a lot these days.
While new trade tariffs on China have just gone into effect, many in Florida remain eager for Congress to advance a vote on the United States Mexico Canada Trade Agreement (USMCA) as soon as possible.
With one in five Florida jobs dependent on trade, the important role that global trade plays in creating jobs, growing opportunities for small businesses and increasing foreign direct investment simply can't be overstated.
Just as the Florida Chamber of Commerce celebrates May as World Trade Month, we're also supporting global trade efforts that will help ensure Florida continues creating high-wage jobs.
By making more products and services for exporting, moving more imports and exports through our state's seaports and airports, and providing more opportunities for Florida's citizens and businesses, Florida will be more competitive.
Free and fair trade for Florida is a no brainer.
Florida's geography, history and cultural connections have served as a strong foundation for dynamic and robust trade relationships. We're a $1 trillion GDP, and if we were a country, Florida would rank 17th in the world.
Canada and Mexico rank among Florida's top trading partners, a $15 billion two-way trade market for our state (and growing) — a fact that many are unaware of. Florida has made significant strides over the years to tap into Canada and Mexico and grow our market share. Canada is now one of our most important trading partners for exports, investment, services trade and imports.
Over the past few years, Mexico has leapfrogged into a key export market for Florida origin goods and services, imports and has increased its investments into our state.
Florida has never been better positioned to take advantage of the opportunities that improved access can bring.
Much needed improvements have been made to the original North American Free Trade Agreement (NAFTA) which was approved during a time our world was just beginning to enter the internet age, and had not witnessed the supply chain disruptions of e-commerce nor the growth in services trade. Since then, Florida has surpassed most states in the nation in economic growth and job creation, thanks in no small part to trade.
Florida has continued to make strategic and sound investments in our workforce, and trade and transportation infrastructure that have helped us grow and become a logistics power house.
That's a message we'll share next week as the Florida Chamber leads a delegation to Washington, D.C. to encourage elected leaders to ratify the USMCA, to invest in infrastructure and advocate for the new Space Command military branch to be located in Florida.
The North American region is the most dynamic trading bloc on the globe.
Passage of USMCA will make Florida more competitive as we grow into a global hub for trade — a global marketplace.
The Florida Chamber of Commerce urges Congress to advance a vote in support of the USMCA.
David Hart is the executive vice president of the Florida Chamber of Commerce, and can be contacted at dhart@flchamber.com.
Florida Chamber of Commerce Supports Federal Tax Reform
Download Letter   Targeted Tax Reform     Federal Issues
There is no better time for federal tax reform than now. That's why the Florida Chamber of Commerce encourages Congress to capitalize on this historic opportunity to advance pro-growth tax reform and to make our country more competitive.
The Florida Chamber has a long history of working on meaningful tax reforms and targeted tax reductions in Florida and has long encouraged lawmakers to reduce taxes on Florida families and job creators.
Under the leadership of Florida Governor Rick Scott, Florida has cut taxes by $7 billion and is now a shining example of how tax reform can make a state more competitive.  Florida is a proud leader in private-sector job creation, and since December, 2010, more than 1.4 million jobs have been created.  In 2016, Florida experienced a 3.2 percent increase in job growth –higher than the U.S. job growth of 1.6 percent during the same time.  And Florida's nearly $1 trillion GDP will see private-sector job growth of two million new jobs by 2030.
Meaningful tax reform will position the United States for stronger economic growth. Lowering taxes, simplifying America's tax code and cutting the small business tax rate will help reduce burdens on families and create an economic environment this country needs to grow.
Now is the best opportunity Americans have to transform an antiquated system for the betterment of American families and job creators. On behalf of job creators in Florida, the Florida Chamber encourages Congress to pass meaningful tax reform and to secure our nation's future.
We stand ready to work with you and the administration towards the best interest of Florida and the nation's economy.
Support of Making the Regulatory Accountability Act a Priority for the 115th Congress
The Florida Chamber of Commerce signed onto a multi-industry letter urging Speaker Paul Ryan to make the Regulatory Accountability Act (RAA) an early priority for the 115th Congress. The letter, which was sent to Speaker Ryan December 5, received enthusiastic support from a broad coalition of 380 co-signers from across the country.  This wide-ranging support is critical in impressing upon all of Congress that regulatory reform must happen in the next Congress.
December 5, 2016


The Honorable Paul Ryan
Speaker of the House
U.S. House of Representatives
Washington, DC 20515

Dear Speaker Ryan:


The undersigned groups urge you to make consideration of the "Regulatory Accountability Act" an early priority for the 115th Congress. We believe that federal regulations should be narrowly tailored, supported by strong and credible data and evidence, and impose the least burden possible, while still implementing congressional intent. These are the very same principles embodied in your June 2016 report, A Better Way: A Vision for A Confident America.

When agencies produce regulations that diverge from these key principles, there must be a way of holding agencies accountable. Your report points to the Regulatory Accountability Act as an effective tool to achieve this goal. Specifically, the Act would make the regulatory process more accountable to Congress and the American public by:

Increasing public participation in shaping the most costly regulations at an earlier point in the rulemaking process;
Instructing agencies to choose the least costly option that achieves congressional intent unless they can show a costlier option is needed to protect health, safety, or welfare;
Requiring on-the-record administrative hearings for the most costly regulations to insure that agency data is sound and that agencies are not relying on self-serving assumptions;
Restricting agencies' use of interim final regulations; and
Providing for a more rigorous test in legal challenges for those regulations that would have the most impact.

The Regulatory Accountability Act builds on established principles of fair regulatory process and review that have been embodied in bipartisan executive orders dating to at least the Clinton administration. The Act would make the regulatory process more transparent, agencies more accountable for their decisions, and regulations better-tailored to achieve their purpose without unnecessary burdens on stakeholders.

The Regulatory Accountability Act would allow Congress and the public to reassert control over a federal regulatory bureaucracy that is opaque, unaccountable, and often unfair. Therefore, the undersigned groups strongly support the Act, and urge that this legislation be given high priority as the House begins the new legislative session. We look forward to working with you to enact this important legislation.

Sincerely,

60 Plus Association
ACCA- Air Conditioning Contractors of America
Aeronautical Repair Station Association
Aerospace Industries Association (AIA)
AGC Michigan
Agricultural Retailers Association
Alabama Forestry Association
Alabama Grocers Association
Alaska Chamber
Albany Area Chamber of Commerce (OR)
American Bakers Association
American Chemistry Council
American Coke and Coal Chemicals Institute
American Concrete Pipe Association
American Concrete Pressure Pipe Association
American Exploration & Mining Association
American Forest & Paper Association
American Foundry Society
American Fruit and Vegetable Processors and Growers Coalition
American Fuel & Petrochemical Manufacturers
American Highway Users Alliance
American Home Furnishings Alliance
American Iron and Steel Institute
American Loggers Council
American Petroleum Institute
American Public Gas Association
American Road & Transportation Builders Association
American Short Line and Regional Railroad Association
American Subcontractors Association, Inc.
American Supply Association
American Trucking Associations
American Wood Council
Ames Chamber of Commerce
AMT-The Association For Manufacturing Technology
Anderson Area Chamber of Commerce
Arizona Chamber of Commerce & Industry
Arizona Chapter Associated General Contractors
Arizona Mining Association
Arkansas State Chamber of Commerce/ Associated Industries of AR
Arroyo Grande & Grover Beach Chamber of Commerce
Asphalt Pavement Association of Indiana, Inc.
Asphalt Roofing Manufacturers Association
Associated Builders & Contractors, Rhode Island Chapter
Associated Builders & Contractors, Rocky Mountain Chapter
Associated Builders and Contractors
Associated Builders and Contractors, West Virginia Chapter
Associated California Loggers
Associated Equipment Distributors
Associated General Contractors of Alaska
Associated General Contractors of America
Associated General Contractors of America – Nebraska Chapter
Associated General Contractors of Colorado
Associated General Contractors of New York State
Associated Industries of Missouri
Associated Logging Contractors of Idaho
Associated Oregon Loggers, Inc.
Associated Wire Rope Fabricators
Association of American Railroads
Association of Home Appliance Manufacturers
Association of Montana Aerial Applicators
Association of Washington Business
Auto Care Association
Automotive Recyclers Association
Baker County Chamber of Commerce and Visitor's Bureau
Baytown Chamber of Commerce
Black Hills Forest Resource Association
Boise Metro Chamber of Commerce
Brick Industry Association
Buckeye Valley Chamber of Commerce (AZ)
Buffalo Niagara Partnership
Business Council of Alabama
Cache Chamber of Commerce
Caldwell Chamber of Commerce
California Business Roundtable
California Hotel & Lodging Association
California Independent Oil Marketers Association
Camarillo Chamber of Commerce
Carroll County Chamber of Commerce, Georgia
Carson City Chamber of Commerce
Carson Valley Chamber of Commerce
Cary Chamber of Commerce
Cedar City Area Chamber of Commerce
Cedar Rapids Metro Economic Alliance
Cedar Valley Manufacturers Network, Waterloo IA
Central Delaware Chamber of Commerce
Cerritos Regional Chamber of Commerce
Chambers of Commerce Alliance of Ventura & Santa Barbara Counties
Chandler Chamber of Commerce, Arizona
Charleston Area Chamber of Commerce
Charlotte Chamber of Commerce
Chemical Industry Council of Illinois
Chester County Chamber of Business and Industry
Colorado Association of Commerce and Industry
Colorado Association of Mechanical and Plumbing Contractors
Colorado Competitive Council
Colorado Roofing Association
Colorado Springs Chamber and EDC
Colorado Timber Industry Association
Construction Industry Round Table (CIRT)
Construction Management Association of America
Consumer Energy Alliance
Convenience Distribution Association
Council of Industrial Boiler Owners
CTIA-The Wireless Association
Danville Pittsylvania County Chamber of Commerce
Darke County Chamber of Commerce
Davis Chamber of Commerce
Daytona Regional Chamber of Commerce
Delaware State Farm Bureau
Denver Metro Chamber of Commerce
Edmond Area Chamber of Commerce
Edwardsville/Glen Carbon Chamber of Commerce
Energy Equipment and Infrastructure Alliance
Equipment Dealers Association
Far West Equipment Dealers Association
Florida Chamber of Commerce
Forging Industry Association
GASDA, Inc.
Gateway Chambers Alliance
Gilbert Chamber of Commerce
Global Cold Chain Alliance
GPA Midstream Association
Grain and Feed Association of Illinois
Grand Junction Area Chamber of Commerce
Great Lakes Timber Professionals Association
Greater Bakersfield Chamber of Commerce
Greater Boca Raton Chamber of Commerce
Greater Cedar Valley Alliance & Chamber, Waterloo IA
Greater Cheyenne Chamber of Commerce
Greater Coachella Valley Chamber of Commerce
Greater Conejo Valley Chamber of Commerce
Greater Flagstaff Chamber of Commerce
Greater Killeen Chamber of Commerce
Greater Lehigh Valley Chamber of Commerce
Greater Lexington Chamber of Commerce, Lexington SC
Greater North Dakota Chamber
Greater Oak Brook Chamber of Commerce
Greater Phoenix Chamber of Commerce
Greater Pittsburgh Chamber of Commerce
Greater Reading Chamber of Commerce & Industry
Greater Springfield Chamber of Commerce
Greater Summerville/Dorchester County Chamber of Commerce
Greater Tennessee Chapter, Associated Builders and Contractors, Inc.
Greater Yakima Chamber of Commerce
Hanover Area Chamber of Commerce
Harrisburg Regional Chamber & CREDC
Hearth, Patio & Barbecue Association
Heating, Air-conditioning & Refrigeration Distributors International (HARDI)
Home Builders Association of Michigan
Home Furnishings Association
Houston Northwest Chamber of Commerce (TX)
Idaho Association of Commerce & Industry
Illinois Chamber of Commerce
Illinois Chapter, Inc. – American Concrete Pavement Association
INDA, Association of the Nonwoven Fabrics Industry
Independent Bakers Association
Independent Electrical Contractors
Independent Oil & Gas Association of New York (IOGANY)
Independent Petroleum Association of America
Indiana Cast Metals Association (INCMA)
Indiana Coal Council
Industrial Energy Consumers of America
Industrial Fasteners Institute
Industrial Minerals Association – North America
Institute of Makers of Explosives
Intermountain Forest Association
International Association of Drilling Contractors (IADC)
International Council of Shopping Centers
International Wood Products Association
Iowa Association of Business and Industry
IPC-Association Connecting Electronics Industries
Irving-Las Colinas Chamber of Commerce
JAX Chamber
Kalispell Area Chamber of Commerce
Kansas Chamber of Commerce
Kansas Livestock Association
Kentucky Forest Industries Association
Kingsport Chamber of Commerce
Kitchen Cabinet Manufacturers Association
LA Oil Marketers & Convenience Store Association
Lake Havasu Area Chamber of Commerce
Land Improvement Contractors of America (LICA)
Las Vegas Metro Chamber of Commerce
Leading Builders of America
Lima Allen County Chamber of Commerce
Lincoln Chamber of Commerce
Little Rock Regional Chamber of Commerce
Livestock Market Digest newspaper
Longview TX Chamber of Commerce
Los Angeles Area Chamber of Commerce
Loudoun County Chamber of Commerce
Louisiana Association of Business and Industry
Louisiana Landowners Association
Lubbock Chamber of Commerce
Lynchburg Regional Business Alliance
Maine Innkeepers Association
Manatee Chamber of Commerce
Marana Chamber of Commerce
Marshalltown Area Chamber of Commerce
Mason City Chamber of Commerce
Mason Contractors Association
McAllen Chamber of Commerce
Mechanical Contractors Association of America
Mesa Chamber of Commerce (AZ)
Metal Powder Industries Federation
Metals Service Center Institute
Mid-America Lumbermens Association
Midwest Food Processors Association
Minnesota Grocers Association
Missouri Cattlemen's Association
Missouri Chamber of Commerce and Industry
Missouri Corn Growers Association
Montana Chamber of Commerce
Montana Logging Association
Montclair Chamber of Commerce
Motor & Equipment Manufacturers Association
Murrieta Chamber of Commerce
Myrtle Beach Area Chamber of Commerce
Naperville Area Chamber of Commerce
National Agricultural Aviation Association
National Apartment Association
National Association of Chemical Distributors (NACD)
National Association of Convenience Stores
National Association of Electrical Distributors
National Association of Federal Credit Unions
National Association of Home Builders
National Association of Manufacturers
National Association of Neighborhoods
National Association of REALTORS®
National Association of Wholesaler-Distributors
National Black Chamber of Commerce
National Confectioners Association
National Corn Growers Association
National Council of Chain Restaurants
National Council of Textile Organizations
National Electrical Contractors Association (NECA)
National Federation of Independent Business
National Grocers Association
National Ground Water Association
National Industrial Sand Association
National Kitchen & Bath Association
National Lime Association (NLA)
National Lumber and Building Material Dealers Association
National Marine Distributors Association
National Mining Association
National Multifamily Housing Council
National Newspaper Association
National Oilseed Processors Association
National Pork Producers Council
National Private Truck Council
National Railroad Construction & Maintenance Association (NRCMA)
National Ready Mixed Concrete Association
National Roofing Contractors Association
National Rural Electric Cooperative Association
National Small Business Association (NSBA)
National Stone Sand and Gravel Association (NSSGA)
National Tooling and Machining Association
National Utility Contractors Association
National Wooden Pallet and Container Association
Nebraska Chamber of Commerce & Industry
NEMA- National Electrical Manufacturers Association
Nevada Manufacturers Association
Nevada Mining Association
New Jersey Gasoline, C-Store, Automotive Association
New Jersey State Chamber of Commerce
New Mexico Association of Commerce & Industry
New Mexico Cattle Growers' Association
New Mexico Federal Lands Council
New Mexico Stockman Magazine
New Mexico Wool Growers, Inc.
NOCO HBA
Nogales-Santa Cruz County Chamber of Commerce Visitor & Tourism Center
North American Die Casting Association
North American Meat Institute
North Carolina Chamber
North Carolina Manufacturers Alliance
North Country Chamber of Commerce
North Myrtle Beach Chamber of Commerce
Northeastern Retail Lumber Association
Northern Kentucky Chamber of Commerce
Northern Virginia Chamber of Commerce
NPES The Association for Suppliers of Printing, Publishing and Converting Technologies
Ohio AgriBusiness Association
Ohio Forestry Association, Inc.
Ohio Grocers Association
Ohio Hotel & Lodging Association
Ojai Valley Chamber of Commerce
Orange County Business Council (Irvine, CA)
Oshkosh Chamber of Commerce
Outdoor Power Equipment and Engine Service Association
Outdoor Power Equipment Institute (OPEI)
Overland Park (Kansas) Chamber of Commerce
Oxnard Chamber of Commerce
PA Food Merchants Association
Pasadena Chamber of Commerce
Pasco Chamber of Commerce
Pearland Chamber of Commerce, a Texas organization
Pella Chamber of Commerce
Pennsylvania Builders Association
Pennsylvania Chamber of Business and Industry
Pennsylvania Forest Products Association
Pennsylvania Manufacturers' Association
Plumbing-Heating-Cooling Contractors-National Association
Port Hueneme Chamber of Commerce
Portland Cement Association
Prattville Area Chamber of Commerce
Precision Machined Products Association
Precision Metalforming Association
Printing Industries of America
Printing Industries of New England
Puyallup Sumner Chamber of Commerce
Redondo Beach Chamber of Commerce
Retail Industry Leaders Association
Rogers-Lowell Area Chamber of Commerce
Sacramento Metro Chamber
Salt Lake Chamber
San Diego Regional Chamber of Commerce
San Gabriel Valley Economic Partnership
San Jose Silicon Valley Chamber of Commerce
Savannah Area Chamber of Commerce
SC Timber Producers Association
Schuylkill Chamber of Commerce
Silver City Grant County Chamber of Commerce
Simi Valley Chamber of Commerce
Small Business & Entrepreneurship Council
Small Business Legislative Council
SNAC International
Society of American Florists
South Baldwin Chamber of Commerce, Foley, AL
South Bay Association of Chambers of Commerce
South Carolina Chamber of Commerce
South Shore Chamber of Commerce
Southeastern Lumber Manufacturers Association
Southwest California Legislative Council
SPI: The Plastics Industry Trade Association
St. Cloud Area Chamber of Commerce
St. Joseph (MO) Chamber of Commerce
Steel Tank Institute/Steel Plate Fabricators Association
Tempe Chamber of Commerce
Tennessee Chamber of Commerce & Industry
Texas Association of Business
Textile Rental Services Association
The Business Council of New York State, Inc.
The Chamber of Commerce serving Johnson City/Jonesborough/Washington County
The Chamber of Medford/Jackson County
The Chamber of Reno, Sparks, and Northern Nevada
Tile Roofing Institute
Toledo Regional Chamber of Commerce
Torrance Area Chamber of Commerce
Treated Wood Council
Tri-City Regional Chamber of Commerce (WA)
Tucson Metro Chamber
Tulsa Regional Chamber
U.S. Chamber of Commerce
United Corpus Christi Chamber of Commerce
United States Telecom Association
Vermont Vehicle & Automotive Distributors Association
Virginia Chamber of Commerce
Virginia Coal & Energy Alliance, Inc.
Virginia Forest Products Association
Vista Chamber of Commerce
WA Food Industry Association (WFIA)
West Baton Rouge Chamber of Commerce
West Virginia Forestry Association
Western DuPage Chamber of Commerce
Western Energy Alliance
Western Equipment Dealers Association
Westerville Area Chamber of Commerce
Westmoreland County Chamber of Commerce (PA)
White Pine Chamber of Commerce
Wichita Regional Chamber of Commerce
Window and Door Manufacturers Association
Wisconsin Cast Metals Association
Wisconsin Grocers Association
Wisconsin Manufacturers & Commerce
World Floor Covering Association (WFCA)
Wyoming Stock Growers Association
York County Economic Alliance
Youngstown Warren Regional Chamber
Yuma County Chamber of Commerce

cc: The Honorable Kevin McCarthy
Majority Leader
U.S. House of Representatives
The Honorable Steve Scalise
Majority Whip
U.S. House of Representatives
The Honorable Bob Goodlatte
Chairman, Committee on the Judiciary
U.S. House of Representatives
The Honorable John Conyers
Ranking Member, Committee on the Judiciary
U.S. House of Representatives
Florida Chamber Supports Trans-Pacific Partnership American Trade Policy
> DOWNLOAD Our Letter to Congresswoman Kathy Castor
> DOWNLOAD Our Letter to Congresswoman Debbie Wasserman-Schultz
> DOWNLOAD Our Letter to Congressman Ted Yoho
Florida's current business agenda puts jobs, growth and economic opportunity in the driver's seat. Florida has been able to grow our economy exponentially due to a smart and business-friendly environment. The Florida Chamber of Commerce supports the Trans-Pacific Partnership (TPP) American trade policy as it will have a significant impact on the strength of our economy and the lives of Floridians.
The TPP agreement will provide Florida with the opportunity to increase goods and services trade with emerging markets across the globe. It will accomplish this by removing several challenges that our businesses face when they attempt to bring their goods to international markets. This monumental trade deal will create a level playing field between U.S. companies of all sizes with some of our strongest trading partners.
Florida already has good trade ties with several of the TPP countries. Florida exported $1.6 billion in goods and $3.3 billion in services in 2014 to these countries. The TPP will remove nearly 18,000 tariffs American businesses face, which will undoubtedly increase exports tot he TPP partner countries.
The U.S. Department of Commerce Bureau of Economic Analysis shows that Canadian and Japanese companies alone employed approximately 57,200 employees  in Florida in 2013. More than 1,300 Florida businesses are subsidiaries of companies based in TPP countries, serving as an important source of business investment and job creation in the state. Statewide there are nearly 942,000 jobs supported by the TPP trade in Florida.
Florida will benefit from the opportunities created by the TPP and we encourage Congress and the President to enact legislation that will implement it.